Adobe Creative Cloud added a "Content Analysis" section to its privacy and personal data permissions as part of an update. Unfortunately, this automatically opts users' content to be "analyzed by Adobe for product improvement and development purposes" unwittingly — something many users are not happy about.
If you don't want Adobe's machine learning training programs to analyze and learn from your work, you must go in personally and opt-out. First, we'll explain a bit more about what Content Analysis is and explain how to turn it off. 
What is content analysis?
Automatic opt-in for content analysis has been on Adobe for a while now, but it was first brought widely to people's attention after Twitter user @Krita_Painting posted a tweet about it in early 2023. Adobe provides an official Content Analysis FAQ (opens in new tab) on its website to explain what it means when users opt-in. Still, it's very vague, putting users' privacy rights in question. 
Additionally, when iMore reached out to an Adobe customer representative, they could not provide a satisfactory explanation for what Adobe actually does with the media taken from users and failed to explain the privacy and permissions content analysis might be affecting. 
Okay, we know… We made fun of Adobe when its cloud service went down. We've made fun of Corel Painter and Clip Studio. We joined in the protest No AI Generated Images protest. We made our stance on NFT's clear. But this is beyond making fun of. This is EW! EW! EW! pic.twitter.com/40wBWYci7VJanuary 4, 2023
See more
This content analysis for "Creative Cloud and Document Cloud content includes but [is not] limited to image, audio, video, text or document files, and associated data." However, files that are stored locally on your device are not analyzed. Adobe also states that "the insights obtained through content analysis will not be used to re-create your content or lead to identifying any personal information." 
However, some content created on iPad, Mac, PC, tablet, or mobile devices could be reviewed by Adobe employees working with the software and ensuring that everything is running smoothly. This can be an uncomfortable situation for sensitive imagery or work that parties shouldn't view outside of a contractual agreement.
How to turn off content analysis for Adobe Creative Cloud
Enough with the chatter. Here are the simple steps to opting out of Adobe Creative Cloud's content analysis. 
Go to Adobe's website and click on your profile icon in the top right corner.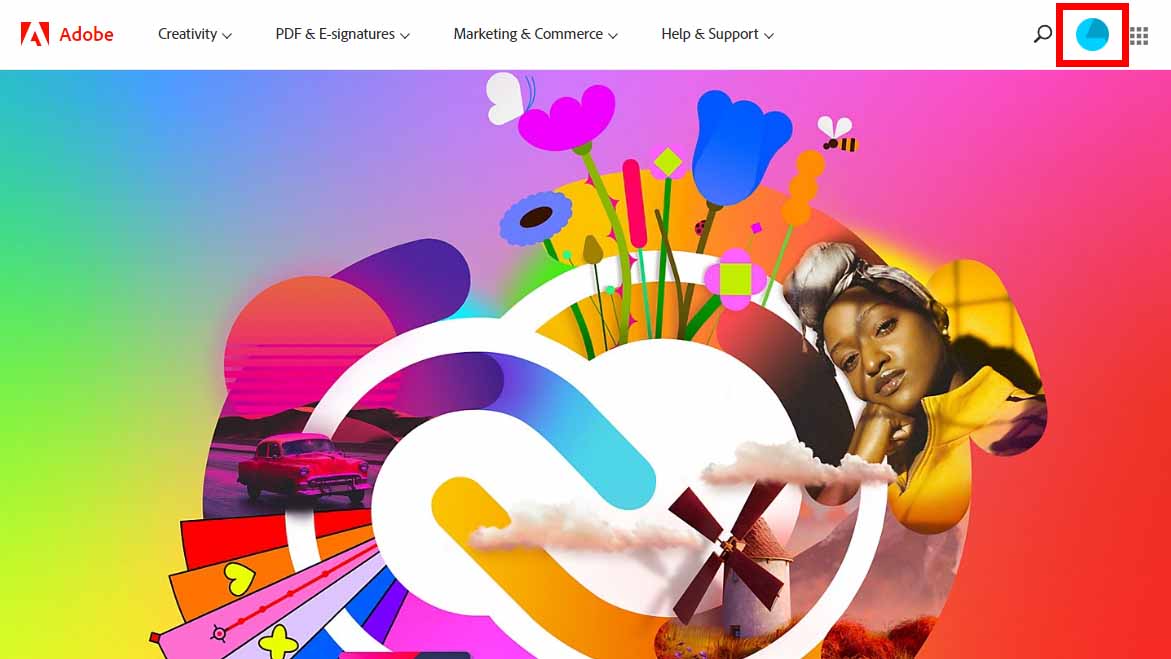 Click on your profile icon again in the drop down menu that appears.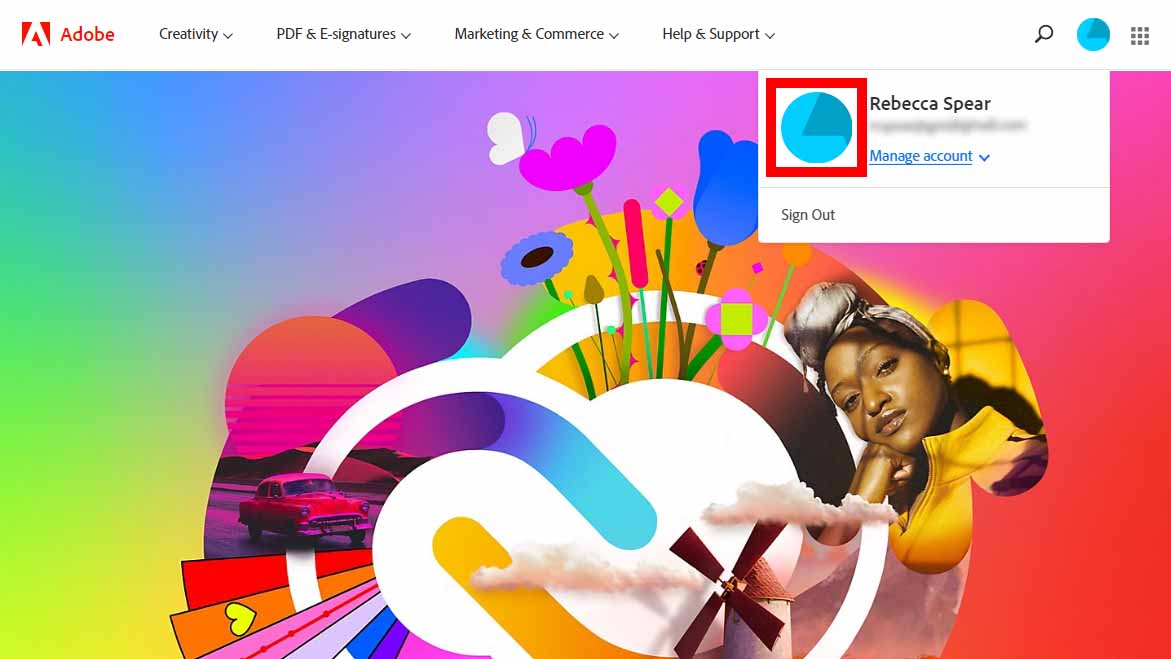 Select Privacy and personal data on the right side of the screen.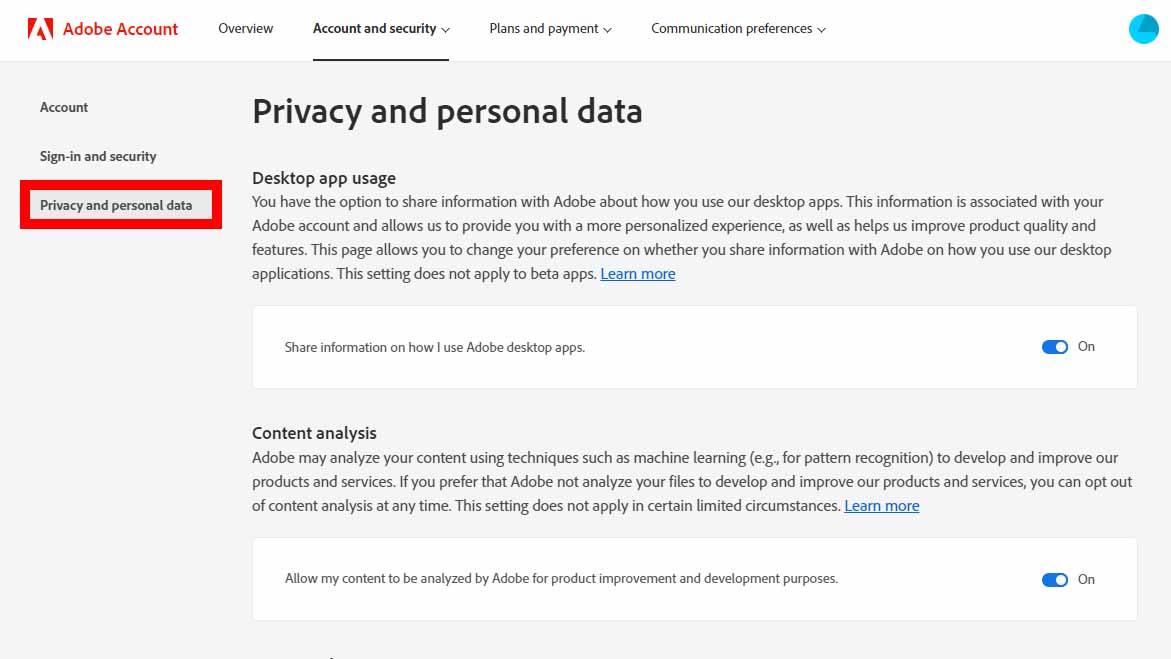 Click on the On button under Content analysis to toggle it off.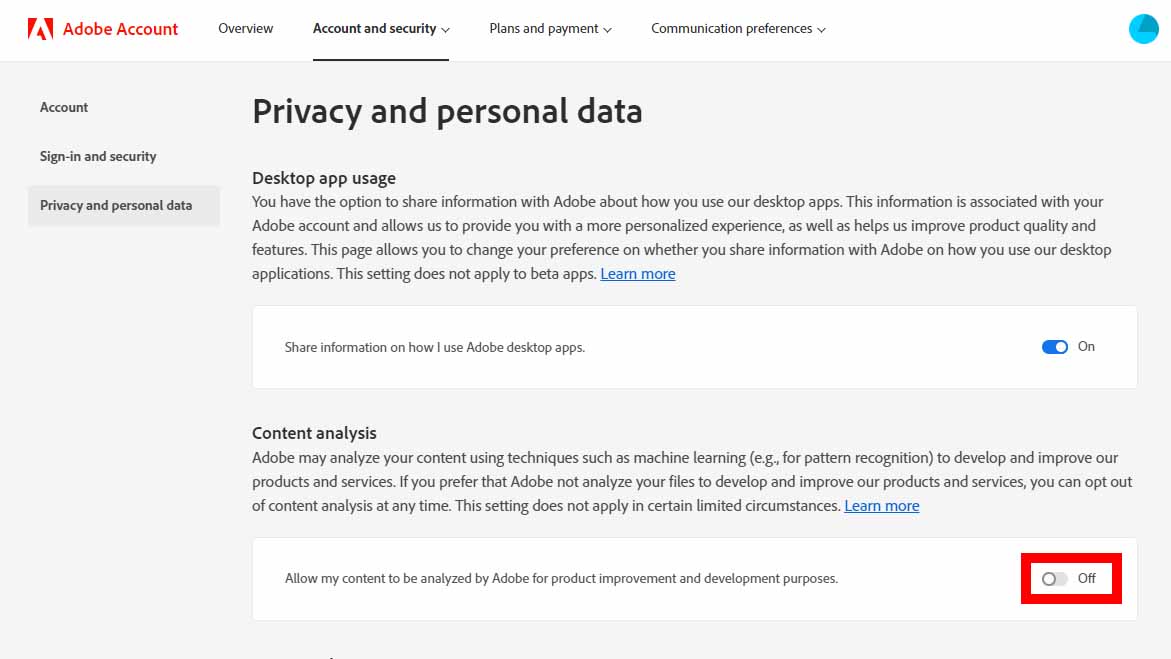 Better safe than sorry
Adobe seems to be intentionally making it unclear what exactly content analysis does with user content in Adobe Cloud. The fact that the software company seems so unwilling to explain it in simple words is sending up red flags to many creators. Not to mention the whole, opting everyone into it by default is a somewhat shady move. 
If you don't want your work to be taken and analyzed by Adobe anymore, then make sure to go into your account and turn it off ASAP.