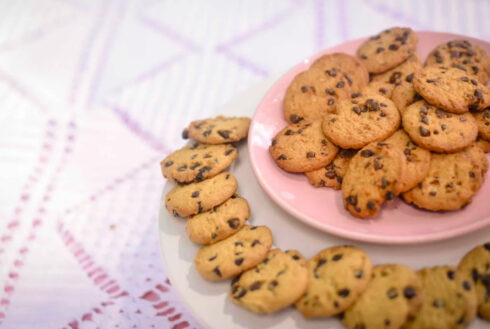 The arrival of the so-called Cookiepocalypse, as it has come to be known, has predictably placed marketing teams on the front lines. There has been upheaval in the multi-layered environment surrounding erosion of third-party data and that has set off a rallying cry to all teams involved in delivering the customer through CRM. As such, the front-line development troops are not alone as the landscape continues to change beneath them and around them. The IT, marketing, product and digital commerce teams stand together, more than ever, on this shifting ground.
Industry analysts are calling for a broader look at how technology is being deployed in this new universe and whether marketers' current investments remain wise going forward. A number of analysts are calling for them to be re-evaluated in different ways.
Troubleshooting resembles 'Whac-A-Mole'
"Marketing technology became a victim of its own success," said Benjamin Bloom, Gartner VP analyst. "Now it is so complex and fragmented it is working against us sometimes. There is always so much change happening. You fix one problem and another comes up. It is like Whac-A-Mole."
While touchpoints across channels are expected to stand firm as core marketing tools, they too can be expected to evolve. The same can be said for the teams involved from beginning to end, starting with those who work in the most significant area of all: data-collection.
"The ambition to bring all your customer data together is one we have been tracking for many years," said Bloom. Gartner estimated in 2021 that more than $80 billion was spent in CRM marketing applications. Bloom said that is expected to rise to $100 billion in 2023.
However, a look the results harvested by these applications reveal an investment that has become counterproductive. Only 14 percent of respondents to a cross-functional customer survey by Gartner in 2021 said they had achieved a 360-degree view of the customer.
"We spend all this money on CRM and there are supposed to be applications that are bringing together all digital and nondigital interactions with your customer and that data is increasingly challenging to integrate," said Bloom. He said, however, that some of the collection methods may no longer be as compatible or useful as they once were. There could be data silos in which an application that was built in-house 15 years earlier has outlived its usefulness.
In other words, the application was built long ago and may never have been intended to last in a world where business users eventually would seek to integrate new data using clicks instead of code. Technology, then, is not always the ultimate solution.
Putting customer value over tech
Respondents to a Gartner survey reported that their desires to unify customer data are driven by gaining insights, reach, improved customer experiences and retention. Citing those findings, Bloom and co-authors Lizzy Foo Kune and Mike McGuire wrote in a November 2021 Gartner research paper that they recommended "setting appropriate objectives and aligning solutions to what customers actually value, rather than exploring any specific technology."
There is also the burgeoning issue of privacy concerns. Whether it is evolving regulations or consumer wariness about data and security, the impact is the same: As the tech giants position themselves and their browsers to respond to these issues, marketers can no longer expect third-party cookies and other capabilities to deliver the goods.
For these and other reasons, the pursuit of a 360-degree view of the customer becomes "an increasingly risky proposition," Bloom said in an interview.
"It remains critically important for how buyers are going to use technology, not just relying on their own promises from vendors but how they will build true internal marketing capabilities around their own technology," he said.
According to a 2022 Gartner survey, brands spent 25 percent of their expense budget on technology owned by that business and paid for it out of their business budget. That, said Bloom, is a sizable investment for marketers in general, especially since a number of Gartner's periodic surveys have found that these organizations often fail to utilize all of the benefits of features they have bought and paid for.
Respondents to a 2020 market tech survey by Gartner reported that they used only 58 percent of those capabilities. "If you are the CFO, you might say 'What about the other 42 percent? Can we get that money back?' "
A better view of the customer journey
As companies reassess how they are using technology, the best practice here, said Bloom, would be for both the marketer and the CFO to look more intensely at these kinds of investments and where they lead. Perhaps it means adopting a new business model. Perhaps it means adding new digital touchpoints.
For the developer, the focus must now include the ability to create an integrated set of linkages along the customer journey. With third-party cookie support becoming less durable, teams need alternate ways to measure the effectiveness of their advertising.
It may be time to assess the methods of data collection and rebalance them, Bloom said. He said there are a number of areas that could benefit when marketers rethink the approach.
Incremental prompts for consumer consent – whether it is to reveal a reader's location or invite that reader to accept a daily email newsletter – can provide greater linkages to that consumer and potentially higher advertising revenue later. Setting limits, however, is crucial. An excess of these prompts becomes a barrier between the reader and the kind of consumer activity the marketer is seeking. Bloom said the marketer needs to make the big decision: "Where are we getting maximum value and where can we deliver more value to our customers?" In short, it might benefit everyone if a visitor, for instance, only has to click on four prompts instead of eight.
'More' doesn't mean better
There also needs to be more of an economy of data collection. "Brands have been laboring under the assumption that more data is better," said Bloom. He said many Javascript tracking tags on websites consume every possible detail about every page view or website or visitor session, then send it to a database without anyone having a plan for how that incremental data is going to be used.
Remember, said Bloom: "Greater levels of data doesn't mean greater levels of insight."
He said a lot of big organizations are rethinking these out-of-control marketing stacks and consolidating them so they can have more unified visibility and control of customer engagement. Having too many silos has become problematic. Having a separate system for email, push messages and digital ads, among other things, was useful once but now the move is away from fragments and toward a unified system.
Bloom said there also needs to be greater ability to create durable identifiers between the increasingly divergent worlds. "Much more care needs to be taken in getting the right tools," Bloom said.
This is particularly evident now with the giant Google, one of the most widely deployed tools to measure website traffic and analytics. Bloom said that even as Google Analytics prepares to retire its Universal Analytics in 2023, marketers are being advised to migrate now to Google Analytics 4, which is being described as a more powerful tool. It has the capability, among other things, of better capturing users' actions across devices.
"We tell them 'begin your Analytics 4 ASAP so you have a longer runway of side-by-side data,' " he said. While a swift response needn't mean a scramble, parameters of a web analytics package do need to be redeployed.
He acknowledges it is a sizable effort and should be performed "with care and some urgency," along with collaboration between IT, marketing and digital commerce.